Download The Guide
Get the guide in PDF form so you can explore Maui from the airplane, from you phone, or from anywhere you happen to be between your home and Maui!
---
Wanna know where to snorkel each day? Get the Maui Snorkel Report in your email's inbox each morning by signing up here.
What is Molokini?
Molokini Crater is one of the premier destinations in the world for underwater exploration.
This partially submerged, crescent-shaped volcanic crater is a safe haven for over 250 unique and colorful marine species, many of which are endemic to Hawaii!
---
If you're a snorkeling, scuba, or snuba enthusiast, you probably already know about Molokini Crater's crystal clear waters, lush reef, and colorful aquatic life.
Why visit Molokini?
Molokini Crater shields the area from rogue waves and strong currents, providing a perfect sanctuary for marine animals of all shapes, sizes, and colors.
---
Snorkeling
The protection of Molokini Crater keeps the waters calm and clear resulting in extremely high visibility—up to 150 feet! So not only are there scores of aquatic animals here, but you can actually see them in all their splendor.
Since the fish here are accustomed to the presence of snorkelers, they're less skittish than in many other locations.
Molokini is a snorkeler's paradise. You'll spot a wealth of tropical fish, including yellow tang, black triggerfish, raccoon butterflyfish, moorish idol, parrot fish, bluefin trevally, moray eels, and even an occasional manta ray.
---
Less skittish fish means a more intimate encounter. You might even say that the fish at Molokini treat you like you're just a member of the family…or school!
Scuba Diving
The 300 ft. outer wall of Molokini Crater is also world-famous among experienced scuba divers, who "drift dive" with the help of the channel currents.
---
Some of the smaller snorkel boats also take guests to explore the outer wall in the mornings, when conditions are the calmest.
So whether you want to get your PADI certification, a certified diver with hundreds of dives under your belt, or a regular snorkeler like the rest of us, a trip to Molokini Crater is certain to deliver the goods!
Who should visit Molokini?
Molokini is a safe, affordable snorkeling destination that's appropriate for adults and children alike. All snorkeling tours to Molokini are guided, so you'll be able to ask questions about the crater and receive basic instruction from your knowledgeable guide.
---
Ocean depths at the inner shore of the crater range from 1 foot to more than 50 feet, so you'll be able to find your perfect depth no matter your skills or interest level.
Where is Molokini?
Situated a mere 2.5 miles off of the beautiful Makena coast, Molokini Crater can be accessed quickly by snorkel and dive boats departing from Ka'anapali, Maalaea Harbor, and Kihei. 
How quickly you will get to Molokini will depend on the type of boat you've chosen, and from which harbor it departs.
---
When is the best time to visit Molokini?
Right NOW! Seriously though, Molokini Crater offers terrific year-round snorkeling and diving conditions, making any season the right season.
With respect to the best time of day, we suggest only booking an early or late morning snorkel tour.
Sure, there are more people in the water during the morning hours, but it's for good reason: the AM is when the conditions are best!
Although some companies offer afternoon snorkel trips as a way to avoid the crowds, we can't recommend them in good conscience.
Afternoon Tour Gimmicks
Since the afternoon conditions at Molokini tend to be windier and murkier, these tours regularly take you to an alternate snorkeling destination. If you really want to explore Molokini Crater, it's best to just stick with a morning tour.
How can you get to Molokini?
The only way to get to Molokini is by boat; so don't try to swim there! With a number of quality snorkel and scuba companies offering daily trips, you can choose the type of boat that best suits your needs and interests.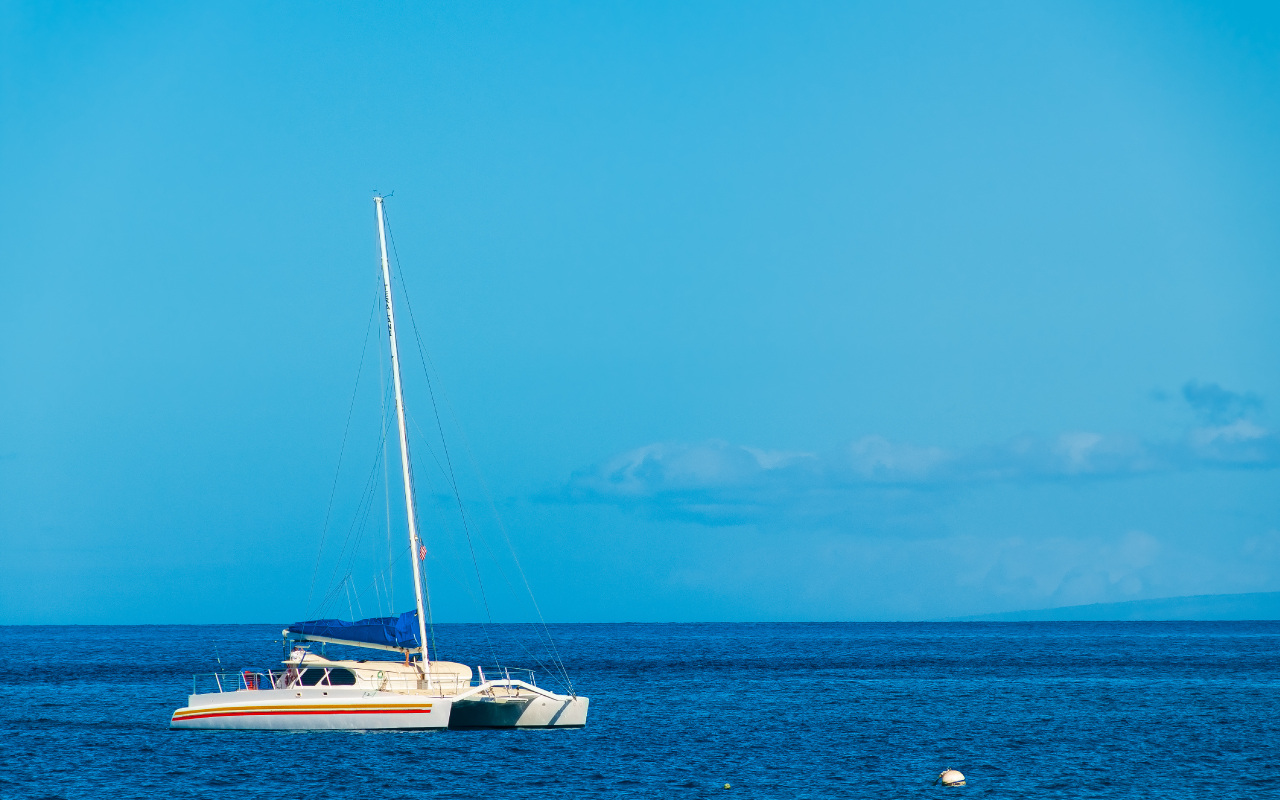 ---
Power Rafts
Smaller boats such as power rafts will have you seated near water level and they usually zip along the waves quickly, providing an exhilarating ride.
Since they typically hold about 16-36 passengers, power-rafts also make for a more intimate group snorkel experience. You'll get you to your destination fast; no lollygagging!
---
Amenities are often limited to a very small "head," or restroom, and a cooler full of refreshments.
Light meals are usually (but not always) included and will typically be limited to continental breakfast goodies or deli style lunches.
Drinks are also included, with "adult" beverages (sometimes) provided on your return trip.
---
Tour Companies
If pursuing Molokini on a power raft sounds like your kind of adventure, there are a number of reputable companies out there offering very good tours.
For snorkeling excursions, Aqua Adventures and Blue Water Rafting get our top votes. But, frankly speaking, you really can't go wrong with any of the snorkel outfits!
Scuba diving tours are always offered on smaller boats. For diving excursions, Maui Dreams Dive Co. is a good bet.
---
Mid-Size Boats
Mid-size snorkel boats to Molokini, which typically include 50-64 ft. ocean rafts and sailing catamarans, can accommodate between 40-60 passengers.
---
Like the smaller boats, meals are usually lighter, with continental breakfast foods and deli style lunches, but some do offer more exciting fare. Drinks are included.
Alcoholic beverages (1 or 2 per person) are often included on your return trip after you've finished exploring the ocean. Friends don't let friends snorkel drunk!
---
Sailing To Molokini On Trilogy
If you feel like you'd enjoy a mid-size sailing vessel, check out a snorkel tour with Trilogy. Their fleet of beautiful sailing catamarans have offered quality tours to Molokini for years.
---
Plus, Trilogy offers some seriously good food—homemade cinnamon rolls and homemade BBQ teriyaki chicken for lunch! This menu makes an already sweet sail that much sweeter.
---
Large Boats
Bigger snorkel boats, such as the 65 ft. double-decker catamarans, can hold more than 100 passengers.
If you have children in your party, a large boat snorkel tour might be an excellent choice for your family. These boats offer smoother, more stable rides and usually travel at slower speeds than smaller vessels.
Double-decker catamarans are designed for leisurely cruising, so just relax and enjoy the ride. Eventually you'll reach your destination, and when you do, you'll be arriving in style and comfort.
---
You can also expect a broader range of amenities on the bigger boat tours, including air conditioned restrooms, ample seating, tables, decks, waterslides, showers, and, onboard bars and kitchens staffed with chefs.
On these more relaxing snorkel tours you'll receive full meals, deserts, and a wide variety of drinks, including Mai Tais, beers, wines, and even champagne!
---
If you opt to snorkel Molokini in one of these large catamarans, we'd recommend going with Pacific Whale Foundation.
Pac-Whale offers professional, educational, and family-friendly eco-tours. Plus their vessels offer cool amenities like a slide from the boat directly into the ocean water!
---
Molokini In A Nutshell
A visit to snorkel at Molokini will undoubtedly a highlight of anyone's Maui vacation. Just catching a glimpse of the giant, crescent-shaped, volcanic crater in the sea is worth the trip's weight in gold.
---
Molokini's popularity has grown so much over the past 40 years, the island of Lana'i, or Maui's tropical coastline will offer a quieter, alternative snorkeling experience.
When you do go to Molokini, select a boat-size that's right for your group's personality, and make sure to depart in the morning.
Follow this simple advice to ensure you'll enjoy an underwater universe of tropical fish, colorful coral, and green sea turtles at Hawaii's natural wonders, Molokini Crater.
For info about the other Hawaiian Islands, sign-up for the Hawaii Vacation Guide newsletter!
---
---

We're Here To Assist!
808-669-1077!