Now Let's Get Beach Ready.
You've secured our special online rates at our physical shop in Ka'anapali. In the next few minutes you'll receive a coupon in your email's inbox.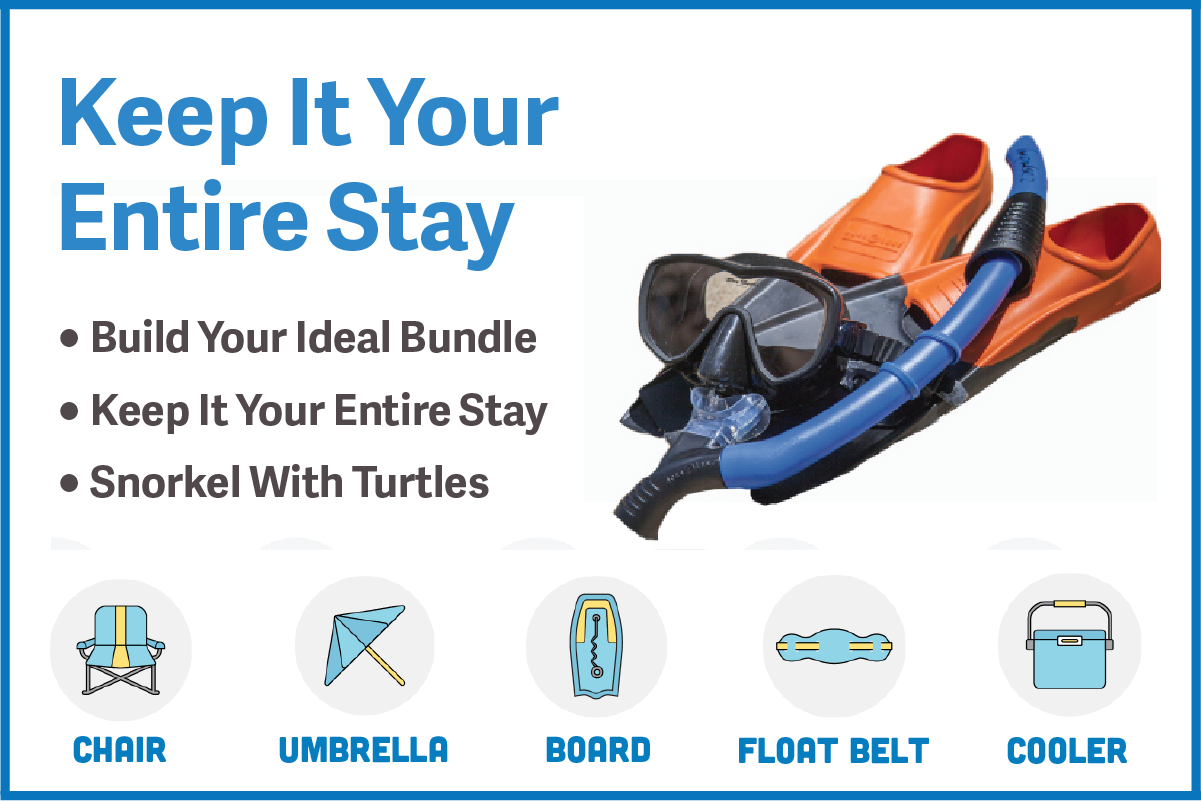 ---
One Affordable Price
At The Snorkel Store, our beach rentals are always 1 affordable price—and you can keep them your entire stay (up to 10 days).
Reserve your snorkel sets, beach chairs—all your rentals at 2-for-1 prices online.
Use our daily Maui Report to get to the right beach, every single day.
RESERVE NOW | GET MY FREE ITEM
Now You're Beach Ready
---
Get Your Free Beach Item
Reserve 2 or more snorkel sets online now and get a free boogie board or Tommy Bahama beach chair for the same time period! One freebie per party.
—> Simply write which item you want in the "notes" section at checkout.
RESERVE NOW | GET MY FREE ITEM
The Snorkel Store Way
Take the guesswork out of your Maui vacation.
Keep your gear your entire stay.
Use the Maui Report to find the right beach every day.
turtle ready
—> The Snorkel Store received the Hall of Fame Award from Trip Advisor for 5 straight years of the Certificate of Excellence in customer service.
Need Assistance? Text Us At— 808 669 1077